Capacity building and training that respects culture and learning styles is important to "oral traditions". Most poor communities around the globe learn best through visuals, video, discussion and hands on experience. Our training programs are built by and for each specific community and are delivered in the community. Our partnerships with institutions like Vancouver Island University reinvent how trades are taught and how skills are built. Good green jobs can transform poorer communities and position them for stronger futures. It just makes sense to invite people to be part of fast growing sectors that align with traditional knowledge.

Renewable energy systems, particularly biomass technologies, can provide long term meaningful work. This is especially valuable for communities with displaced workers from the declining resource industries. Similarly, improving energy efficiencies can also provide employment opportunities both in the community and to other communities.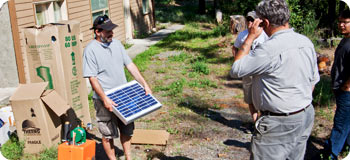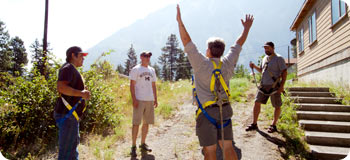 Energy projects can spark economic development both directly and secondarily. Dependable, affordable and renewable energy is a solid platform to grow local economies and gain confidence Tourism related to "eco-energy" can provide economic growth through education opportunities.
Culturally relevant enterprises will be nurtured to support the visitor's experience learning about practical renewable energy and cultures that have respected the land and water for thousands of years.