First Power is a unique organization that blends business innovation with social purpose. Our vision is simple: to put green energy technology - and the related jobs and economic benefits - into the hands of communities.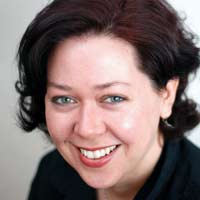 Donna Morton is the CEO and co-founder of First Power she builds the social and economic aspects of projects and builds our diverse partnerships. In 2003 Donna was awarded an Ashoka fellowship and the Women and Spirit of the Crane award for business leadership through her work with the Centre for Integral Economics.
She has a more than 20 year track record developing projects, communications and consulting with numerous First Nations and First Nation organizations, large and small businesses, governments and NGO's.
Donna is very experienced keynote speaker in Canada and internationally. She was featured as 1 of 30 global leaders who use the power of the market to deliver on the environment in the international TV series - Act for the Planet.
Joe Thwaites is the Chief Technology Officer and co-founder of First Power based in Delta, BC. Joe oversees the technical and training aspects of our projects including managing key partnership with BC Hydro and government agencies.
Joe has worked with renewable energy for 20 years and holds a degree in Chemical Engineering. Joe teaches at Vancouver Island University and has served as a Director of various organizations, including the Canadian Solar Industries Association (CanSIA) and the Canadian Global Change Program. He has also acted as a technical consultant for federal and provincial renewable energy programs over the years.
Joe has designed systems and done planning work for a variety of clients including Hesquiaht Nation, Seton Lake Band, Vancity and Vancouver International Airport. Joe has won several awards including the Ethics in Action Award for leadership on triple bottom-line.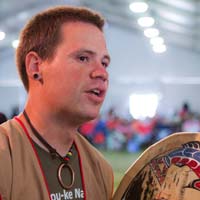 Mark Gauti, Culture and Art Director - Mark Gauti is an environmental scientist, a Coast Salish artist and a graphic designer and has 5 years experience working with his tribe, T'Sou-ke Nation. Mark has experience in environmental education including the incorporation of First Nation's culture into environmental communications, raising awareness on species at risk, conducting traditional ecological knowledge research with the elders. He has also worked closely with the community in the creation of T'Sou-ke's environmental priorities and the creation of T'Sou-ke's environmental laws, all part of the environmental management agreement with Indian and Northern Affairs Canada. Mark also helped in the creation of the very successful energy conservation group T'Sou-ke Smart Energy Group (T'SEG). Mark is also a Coast Salish artist with a strong cultural background as well as a graphic designer who has already created books and pamphlets for environmental educational projects.